Creative Sandbox's more generous playground
If Google's Creative Sandbox is "a space where everyone can see this insanely great work, talk about it, and roll around in it like a big happy dog" … then I want to get in on this action.  I like great work, I like talking (or writing) about it, and I especially like rolling around like a big happy dog. As I was picturing myself stop, drop, and rolling out of inspiration from the work in...
"Once we rid ourselves of traditional thinking we can get on with creating the..."
– James Bertrand
Google's Creative Sandbox: Freakin' Sweet
Q:  How do you get the world's most innovative people to advertise your products to the world for free? A:  By getting advertising agencies to use your products to create their campaigns. Q:  And how do you ensure that they'll do this? A:  By giving them a platform to brag about themselves when they do, of course. Enter Facebook Studio.  A platform developed by EVB in 2011 to educate and...
"You can never solve a problem on the level on which it was created."
– Albert Einstein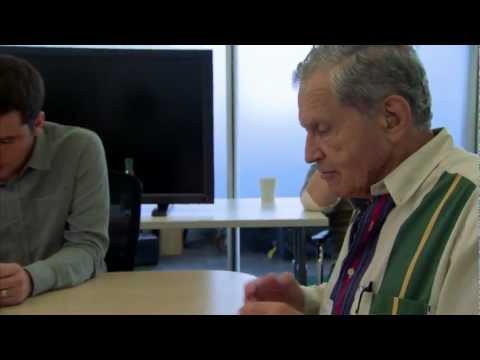 New thinking needs a new creative team
As a continuation of my previous post on the evolution of storytelling … Not only must the way we tell stories change, the way we think about creating those stories needs to change too.  If we're going to talk the talk of crafting experiences and multi-touch point immersions, then we have to walk the walk outside of the printed page or television storyboard. Now, before all the art directors...
"No, no! The adventures first, explanations take such a dreadful time."
– Lewis Carroll
The Evolution of Storytelling
Once upon a time … The world needed stories.  They taught us our moral codes, passed on our histories, and were down-right entertaining … especially considering most other options included something like sewing, going to a public bath, or watching gladiators kill each other (none of those very sound appealing, though for very different reasons).  Our lives actually depended on good...
"We become what we behold. We shape our tools, and thereafter our tools shape..."
– Marshall McLuhan
Marshall McLuhan: Psycho or psychic?
How many of you have ever actually read Marshall McLuhan?  Or, let me rephrase:  how many of you have voluntarily read Marshall McLuhan?  Probably none … Mostly because his books are about 33% crazy and 33% confusing.  And the other 33% genius can sometimes hurt our heads to think about. Fortunately (or unfortunately?) for me, grad students have no choice.  We read Marshall McLuhan.  Which...
"The personalized web is just an interest graph away."
– Derrick Harris
1 if by land, 2 if by sea: The Skinnygirls are...
As every young female watching her girlish figure knows … Skinnygirl cocktails are pretty much the greatest thing since sliced (100% whole grain, calcium-added, fiber-licious) bread.  They taste great, they're incredibly convenient, they're made out of natural ingredients, and they're low calorie.  Like really low calorie.  Like...
"Nothing is ever gained from holding something back."
– Tamsen McMahon
Operation: Strategist Reconnaissance
Informant:  Tamsen McMahon Occupation:  VP Digital Strategy, Allen & Gerritsen Assignment:  Gather insider information on the tricks of the Strategist's trade Potential Dangers:  B-line trains on Opening Day; impatient cab drivers with vendettas against pedestrians; sleep-deprived students battling for your hazelnut latte at Thinking Cup coffee shop Debrief:  See below   After bravely facing...
"Homeless families often simply need an affordable unit to end their..."
– Homelessness in the City of Boston Annual Census Report 2008-2009
Battle of the Bands ... Homeless Style
When I started thinking about the problems that I want to solve, my mind immediately went to resolving some of the trials and tribulations I face in Boston on a daily basis.  Slow sidewalk walkers.  The impossibility of finding an available taxi when you really need one.  The fact that the T stops running at 12:30 (don't even get me started on that one). Then I started thinking about something...
"Advertising doesn't create a product advantage. It can only convey it."
– Bill Bernbach
To my greatest love ...
My Dearest Chick-fil-A, It's been a long time since I saw you last, and boy do I miss you.  I know that my recent move to Boston has really put a strain on our relationship.  It is one of the great tragedies of this century … truly.  However, in our time apart, I have come realize that partners in a real relationship support each other.  So I've decided to help you spread your awesomeness and...
"You can tell the ideals of a nation by its advertisements."
– Norman Douglas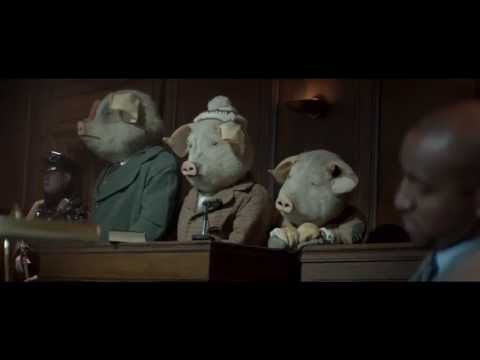 Life lessons from 3 pigs, 1 wolf, and a newspaper
Does anyone else find it awesome that the Guardian is a brand that has truly embraced its consumers?  Think about it:  they have embraced their consumers so much that their consumers are now contributors to the running of their business.  This newspaper has taken the principles it stands for (providing the "big picture") and literally embodied them by making itself into a brand that is inherently...
"All one needs is a computer, a network connection, and a bright spark of..."
– Don Tapscott
The Little Tongue Cleaner that Could
For any small businesses out there looking to grow your business and increase sales, maybe you should take a page of out of the record books from Orabrush.  For eight years, the inventor of the tongue cleaner tried to sell his product, with minimal success ("minimal" being an overstatement here).  $40,000 dollars and an infomercial later, and Orabrush still only sold less than 100 brushes. Yes,...
"Of course, the creative process never stops."
– Oscar de la Renta
Don't tell me, show me #oscardelarenta
Oscar de la Renta, one of the world's leading fashion designers, recently debuted the newest addition to this seasons New York Fashion Week collection: The Board. "The Board," as he's calling it, is a "digital inspiration board" where fans can post visual images under a quote from the designer that says "Don't tell me, show me." The goal of the project is for de la Renta to gather inspiration...
"I can't understand why people are frightened of new ideas. I'm..."
– John Cage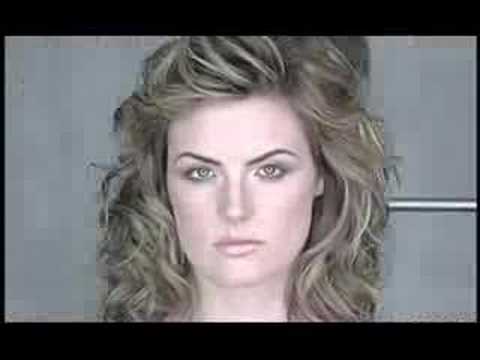 Dove "dovetails" social accountability and brand...
Many of us have watched (and probably re-watched because it's just that cool) Dove's "Evolution" video above since its release in 2006.  But what many of us probably don't know about the 11.4 million Youtube hit video is that it aired in response to and support of Spain's ban of underweight models during Madrid's Fashion Week that same year.  I suppose it was about time that somebody pointed...
"Nothing, not all the armies of the world, can stop an idea whose time has come."
– Victor Hugo
Sam Adam's newest recipe comes from ... you?
Get ready to welcome the world's first ever crowd sourced beer.  Dubbed the "Samuel Adams Crowd Craft Project," these Boston brewers have launched an interactive Facebook application (#crowdcraftproject) to spark collaboration, conversation, and engagement among followers. Here's how it works (and trust me, I tried it myself about 1 second after I saw this article):  Go the Samuel Adams Facebook...